Driss El Azami El Idrissi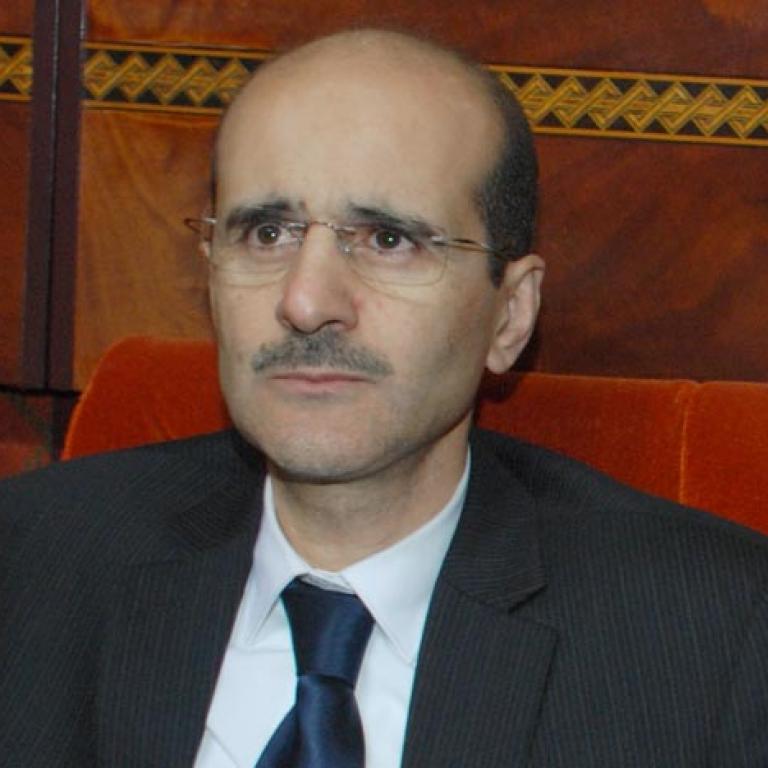 Azami Al-Idrissi holds a diploma of higher education from the Institut of Business Administration of the University of Paris I Pantheon-Sorbonne (2006) and a diploma of financial studies, economics and banking from Marseille.
In 2001, he received the economic studies diploma of the Faculty of Legal, Economic and Social sciences from the University Mohammed V-Agdal Rabat, a Diploma of the National School of Administration (Rabat, 1997) and a diploma in applied chemistry at Poitiers University (France, 1990).
In 1989, he obtained a chemistry degree from the Faculty of Science of the Sidi Mohammed Ben Abdellah University in Fez after obtaining a bachelor's degree (physics and chemistry) from the same institution, two years earlier. Al-Idrissi is the representative of Morocco on the Directors Board of the Arab Bank for Economic Development in Africa (BADEA) and the Morocco-Lebanon Investment Company and Executive Committee member of the task force on the efficiency of public support for development, within the OECD.
He also contributed to the development and monitoring of financial and technical assistance programs with Morocco's financial partners, including the European Union, France, Germany, Belgium, Spain, Portugal, Saudi Arabia, Kuwait and the Arab-Emirates and the World Bank and the African development Bank (ADB).
On 3 January 2012, he was appointed Minister of Economy and Finance for the Budget in the Benkirane government.
On September 4, 2015, the PJD won the municipal elections in Fez, and on September 15, Driss El Azami was elected president of the urban community.
Al-Idrissi is married and has two children.