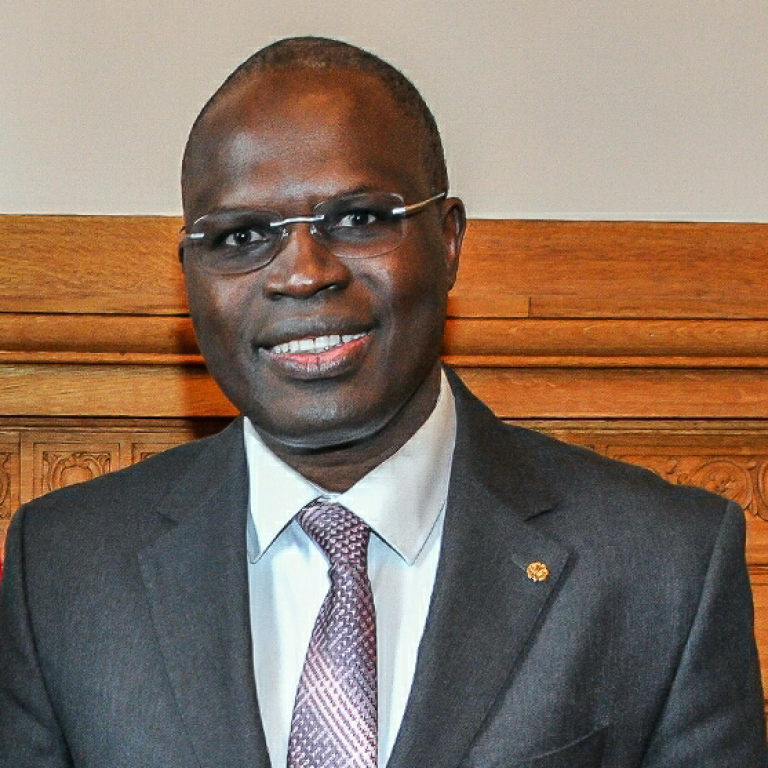 Mr. Khalifa Sall Ababacar is Mayor of Dakar since April 2009 and was re-elected in June 2014. 
Mr. Khalifa Ababacar is a former Trade Minister and he is currently President of United Cities and Local Governments of Africa (UCLGA). 
Two main objectives guide his actions at the head of the municipality: Good governance, in order to provide quality municipal public services to citizens following the highest standards of transparency; Participatory democracy, through new inclusive dynamics fostering active and vigilant citizenship. 
In his capacity as President of UCLG-Africa, Mr. Sall's mission is to "design, program and implant actions for economic, educational, social and cultural development of municipal interest­" on one hand and, on the other hand, "to ensure better life conditions to all people, without any discrimination".