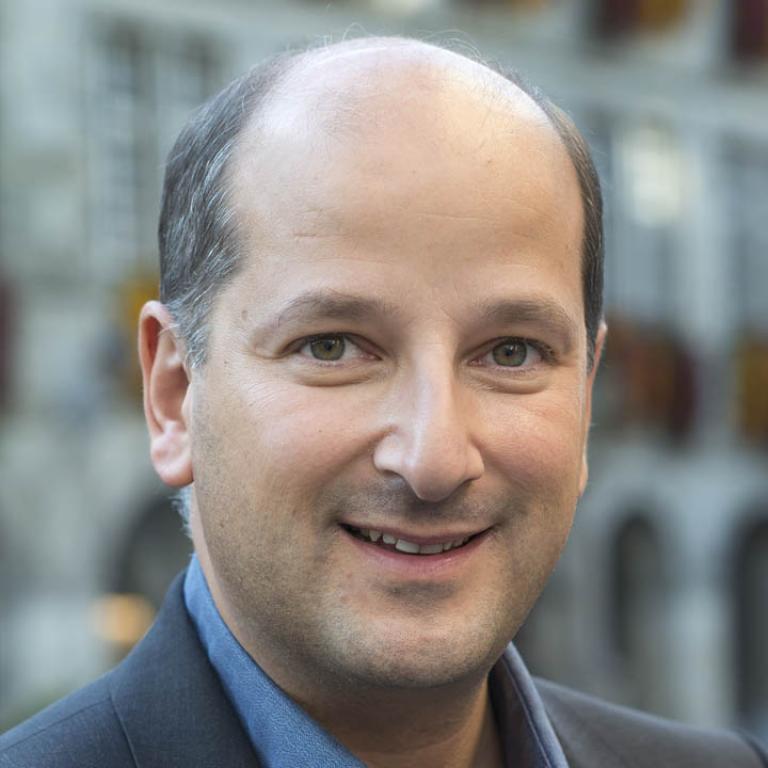 Mr. Junod is the Mayor of Lausanne since 2016.
From 1997 to 2001, Mr. Junod was the secretary of the Socialist Party of Lausanne. In 2001, he obtained a bachelor's degree in history and economics from the Université de Lausanne. In 2004, he chaired the Socialist Party of Lausanne at the same time as he was a council member of the Grand Conseil vaudois. From 2008 to 2011, he was the president of the same council's socialist group.
In 2011, he ran in municipal elections for the first time and won, becoming the director of arts and housing. In 2012, due to a change of dicastery, he became the director of housing and public safety.
He was re-elected in the first round of voting, and was tacitly elected Mayor of Lausanne on March 29, 2016. He began his duties on July 1, 2016 and heads the department of arts and urban development.