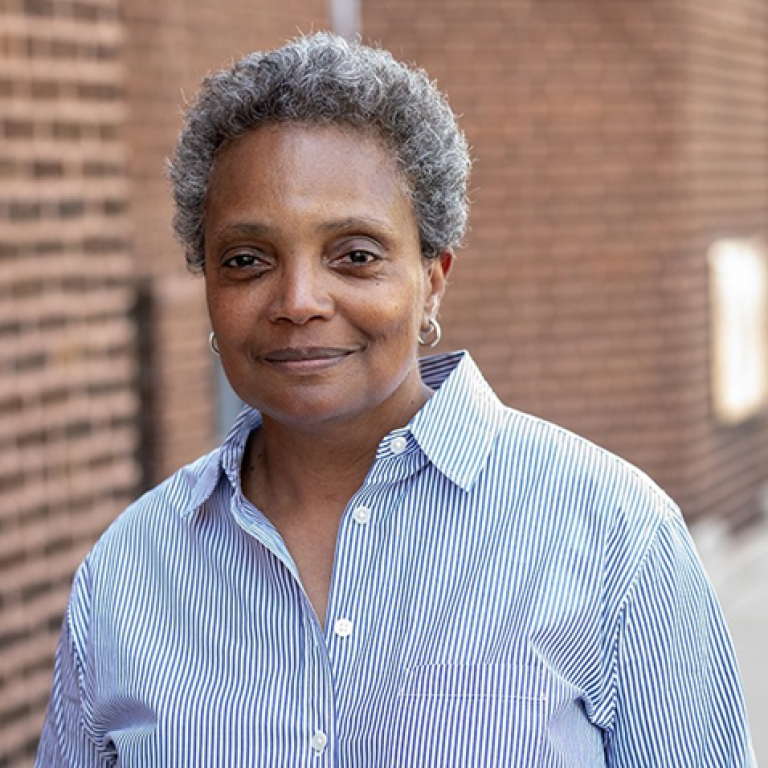 Born in 1962, Lori Lightfoot was elected in April 2019, becoming the first black female and first openly gay leader of Chicago.
Lightfoot graduated from the University of Michigan in political science in 1984, working as much as seven jobs while studying to pay for her tuition fees. After briefly working for Congress members Ralph Regula and Barbara Mikulski, she attended law school and eventually became an attorney for the Mayer Brown law firm. She then served as Assistant United States Attorney for the Northern Distric of Illinois from 1996 to 2002.
She was appointed that year chief administrator of the Chicago Police Department Office of Professional Standards, where she stayed for two years. After holding some positions in the Chicago city government, she returned to Mayer Brown, where she stayed as an attorney until being appointed in 2015 by Mayor Rahm Emanuel as President of the Chicago Police Board. Her tenure was marked by a stark increase in punitive measures for police misconduct.
After resigning from her position in late 2018, she ran for Mayoral office and won.