AIMF Standing Committee : towards a practical tool on Living Together
The annual meeting of the AIMF's Standing Committee on Living Together allowed to pursue the reflection regarding the development of a practical tool on Living Together.
The AIMF's Standing Committee on Living Together had its annual meeting in the margins of the 2019 Convention of Francophone Mayors (in French), which was held from 2 to 4 December in Phnom-Penh.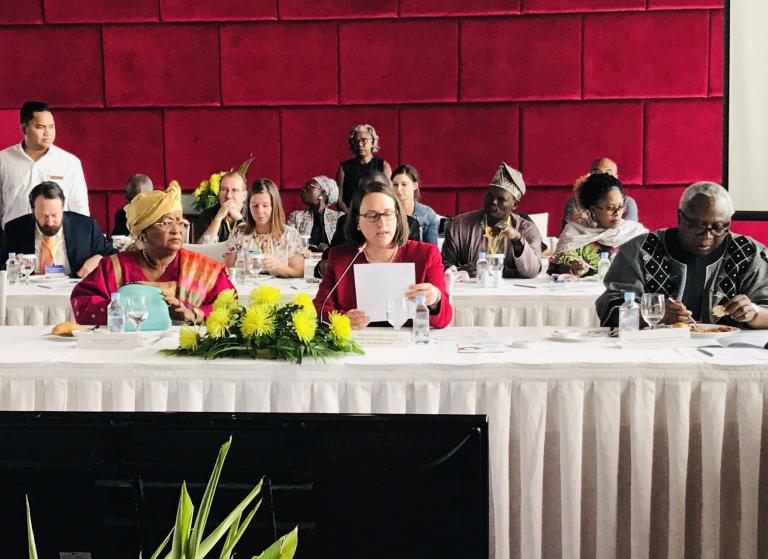 Mayors and political representatives from around 15 cities of the Francohonie participated in this meeting, which aimed to pursue the refflection regarding the development of practical tool on Living Together. In continuity with the initiative about of City policies on Living Together, this tool would be developped with the expertise of the cities of the Committee.
The session was chaired by Ms. Émilie Thuillier, representative of the Mayor of Montréal, Valérie Plante. This meeting was also an opportunity to highlight the leadership of the Francophone cities on the international scene, including during the last Mayors Summit on Living Together in Düsseldorf.
More than 400 local leaders, experts and organizations gathered during this Congress on the topic "The resilient city: rethiking the challenges of urban reconstruction". in commemoration of the liberation of Phnom Penh, this year's Congress celabrated the 40th anniversary of the International Association of Francophone Mayors (AIMF).