Multi-Stakeholder Social Contract
The main objective of the Multi-Stakeholder Social Contract is to allow its beneficiaries to feel in control of their lives again by participating in a collective approach of reinsertion into the job market.
Background
The approach known as "Territories of Co-Responsibility" initiated by the Council of Europe has been used in our city since 2004 as Mulhouse was the first city to experience the proposed working method. This approach proposes thinking in terms of our ability to live together and build a collective learning process in order to increase everyone's well-being. There is no question that institutions do in fact meet the so-called "needs" of the people; their role, following a debate between citizens, is to enable and define criteria for well-being and set achievable goals through collective action, in the context of mutual commitments. This approach was applied in many areas and especially as part of a collective approach of social inclusion of people who receive Active Solidarity Income (ASI).
Goal
ASI beneficiaries are people in great difficulty who are often far removed from the world of regular employment. In addition, they often suffer from isolation. If the ultimate goal is their reinsertion on the employment market, the main objective of the initiative is to allow them to feel that they are once again in control of their lives by participating in a collective approach.
Implementation
A group of 15 people was formed, accompanied by a director and a psychologist who helped people to express their difficulties by defining what the state of welfare means and what people are willing to do to improve their lives. This helps to identify actions to be implemented and the resources needed to obtain welfare. A reciprocal employment agreement is then drawn up with social and economic service providers. This agreement plans common and individual municipal actions, thus improving beneficiairies' well-being and increasing their chances of professional reinsertion.
Results
This pilot action, in light of the satisfaction of all concerned parties, was renewed. More than 100 cities have been inspired by Mulhouse's experience.
This method has been implemented in various districts and for various issues (access to housing, children and school). The city has now established criteria for well-being  which allowed it to develop progress indicators for welfare and evaluate, in conjunction with citizens, the status of the territory. This led to reviewing existing actions to ensure they are complementary, thereby significantly enhancing their impact. The co-responsibility approach has become a key element in building Mulhouse's territorial project.
City
Owner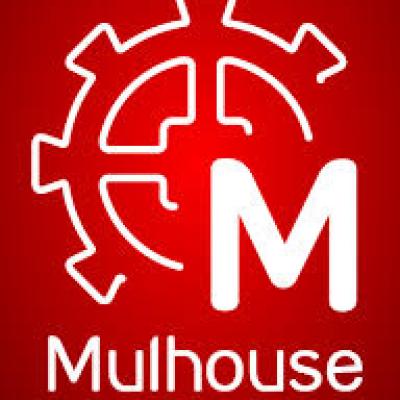 Sébastien Houssin, Project Manager « Territory of coresponsibility »